Illuminated LED cocktail Bar and Fridges

We are now able to offer LED colour changing circular and straight cocktail bars and furniture for hire. We have a choice of round and straight bar units which can be used together or alone to achieve your desired effect.
The LED bar units can also be used as reception fronts, DJ booths or any other application you may require.
Each illuminated cocktail bar section comes with 3 sets of shelves which are fully removable.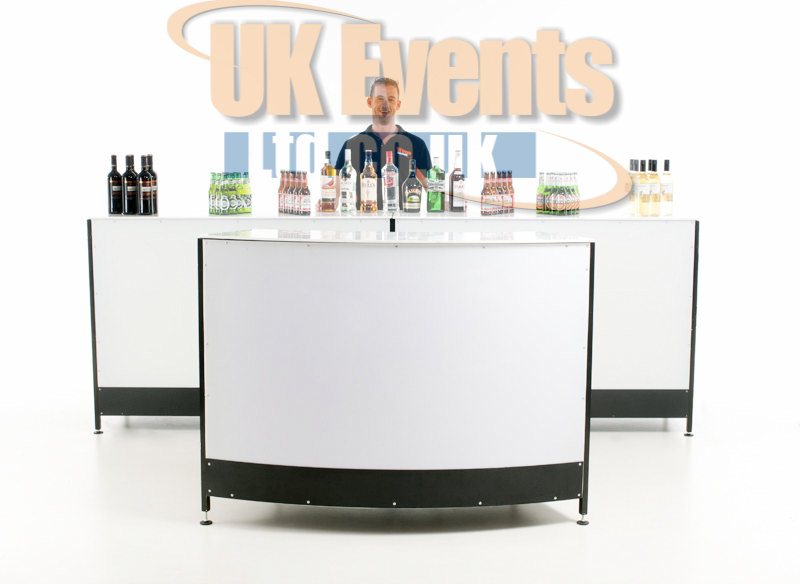 You can hire just one section of LED bar or several to make a complete round bar or hire straight bar units with curved units to fit in with the space you have to work with.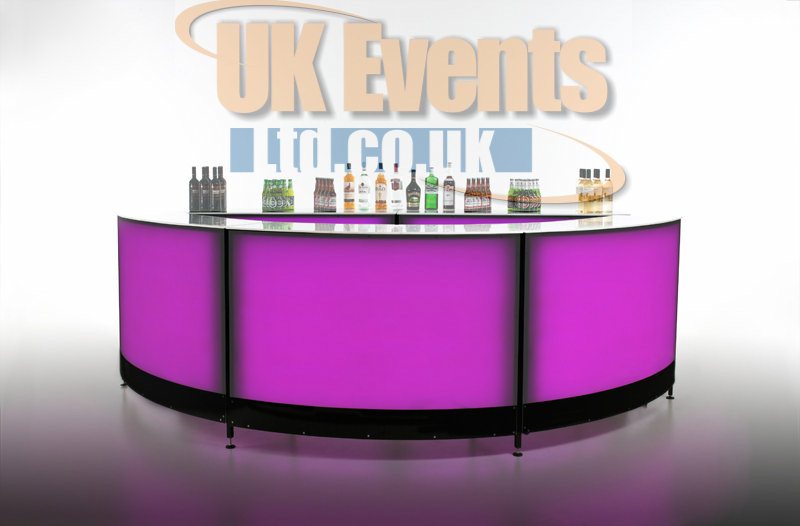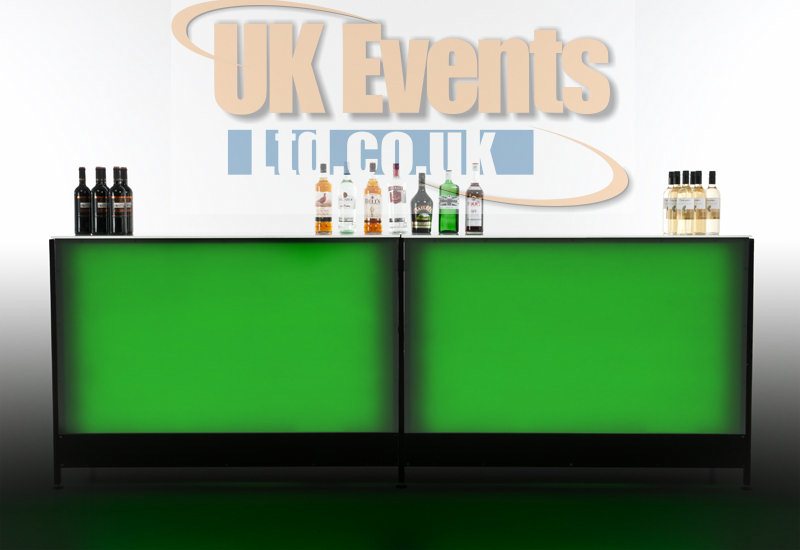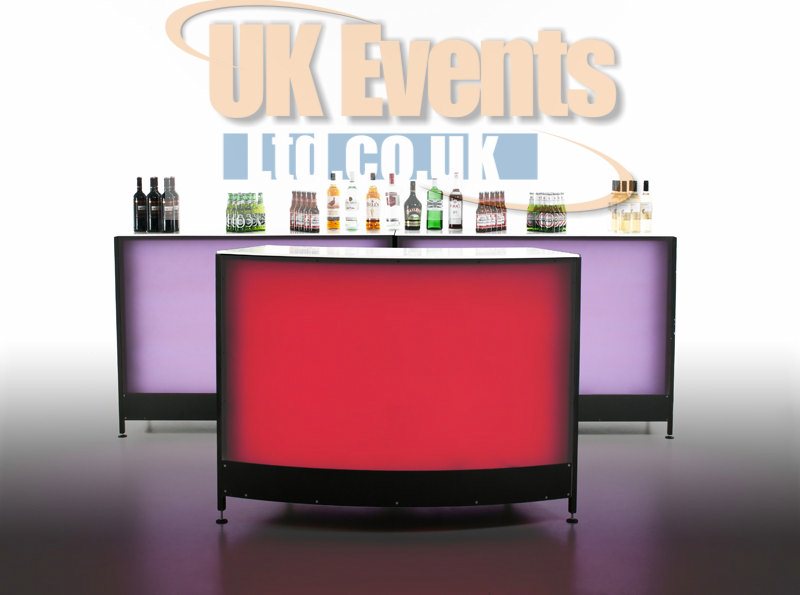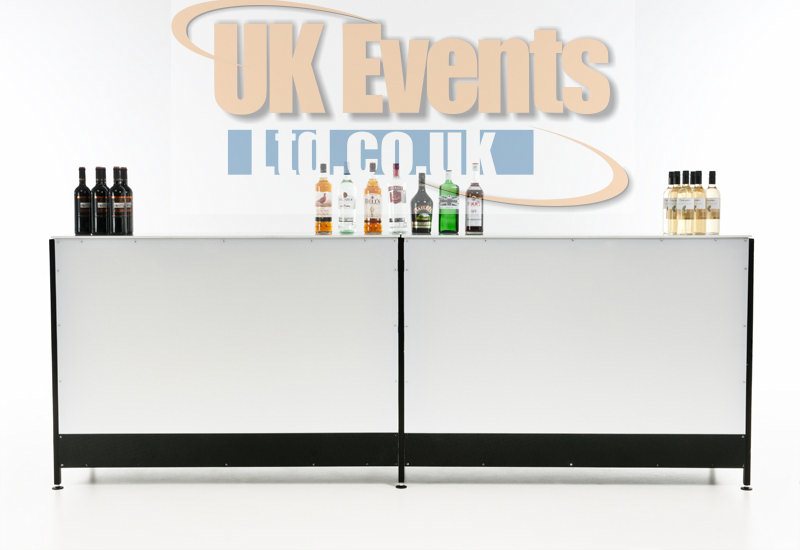 Let our sales team know the dimensions you have to work with so we can advise what LED colour changing bar unit with best fit the area given available to you.
The Bar units are quick to set up and are controlLED by a simple smart LED controller. Let our trained staff install an LED cocktail Bar as part of our package price.
We now offer glass fronted Fridge and freezer units to complement our LED bar Systems.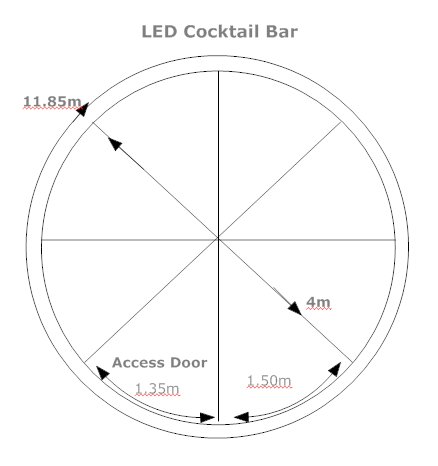 Please speak to one of our team for techincal specifications of the LED bar and furniture units.
Why not look in to added bar stools to your LED bar?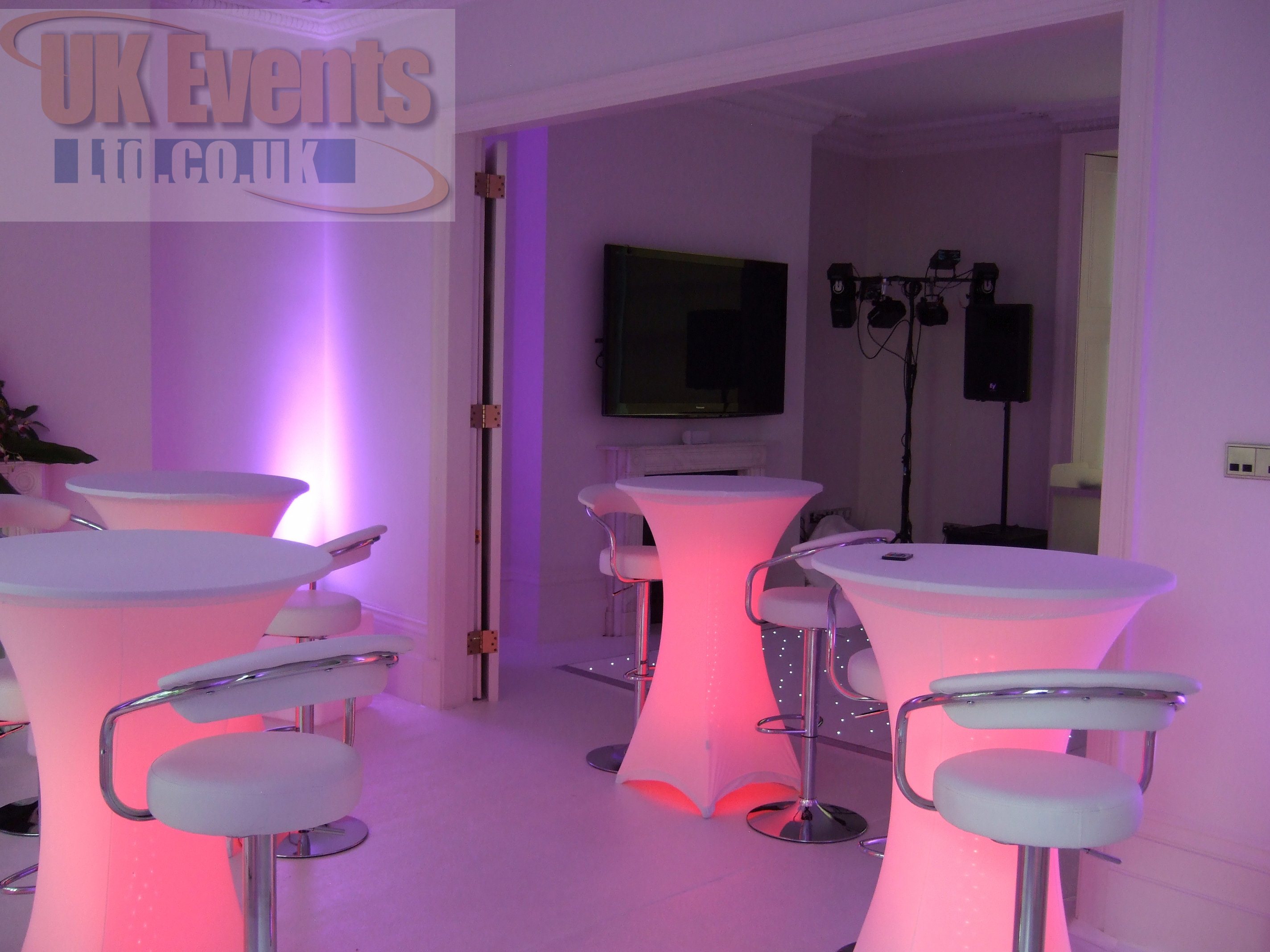 The content of UK Events Ltd website is copyright protected.